Description
Ultra-small LM2596 power supply module DC / DC BUCK 3A adjustable buck module regulator ultra LM2596S 24V switch 12V 5V 3V
Name : LM2596 DC-DC Buck module
Input voltage :4V ~ 35V
The output voltage : 1.23V ~ 30V
Output Current :3A( Max)
Conversion efficiency:92%( MAX )
Output ripple: <30mV
Switching frequency: 150KHz
Working temperature: -forty Five~ +85
Size :43mm * 21mm * 14mm(Long*Width*Hight)


Features:

1. the range of input voltage: 3.2 V to 40 V dc (input voltage must be higher than to the output voltage of 1.5 V above. Can't booster)

2. the range of output voltage: 1.25 V dc to 35 V voltage adjustable, high efficiency (92%) largest maximum output current is 3A.

Instructions:

1. Power (3-40V), power indicator light, the module is working properly.

2. Adjust the blue potentiometer knob (clockwise rotation generally boost,counter-clockwise rotationTurn down) and reach with a multimeter to monitor the output voltage required voltage.

Note:

Current work long hours is recommended for use in less than 2.5A, while adding bulkHeat sink (10W output above),because it is the step-down module, in order to ensure stable output Set,please keep the minimum 1.5V differential.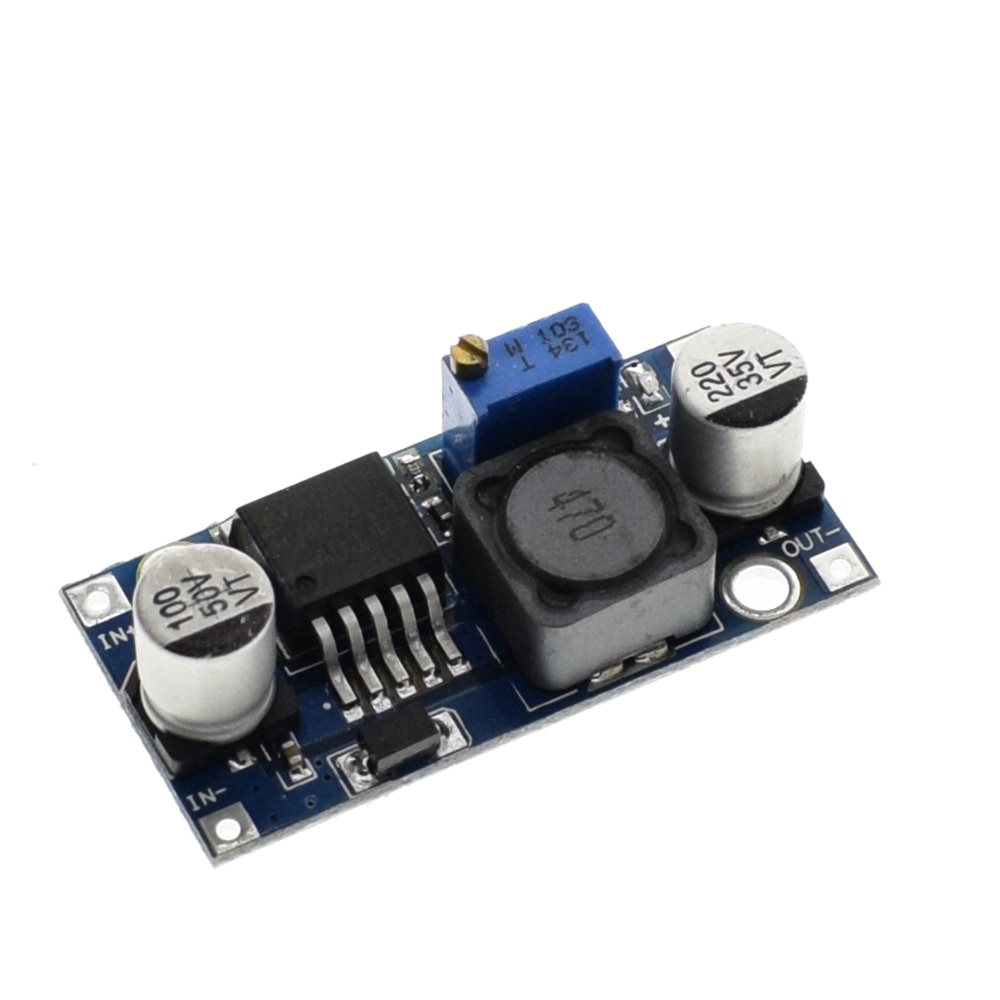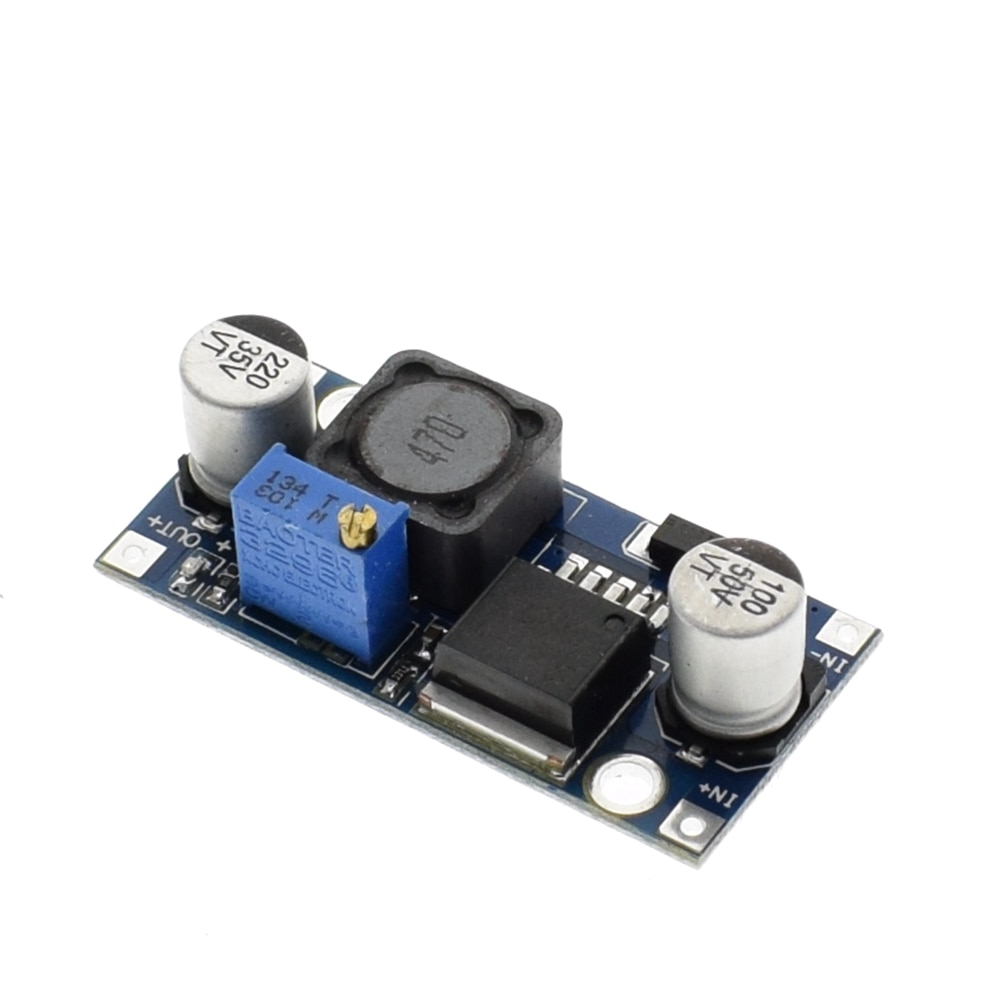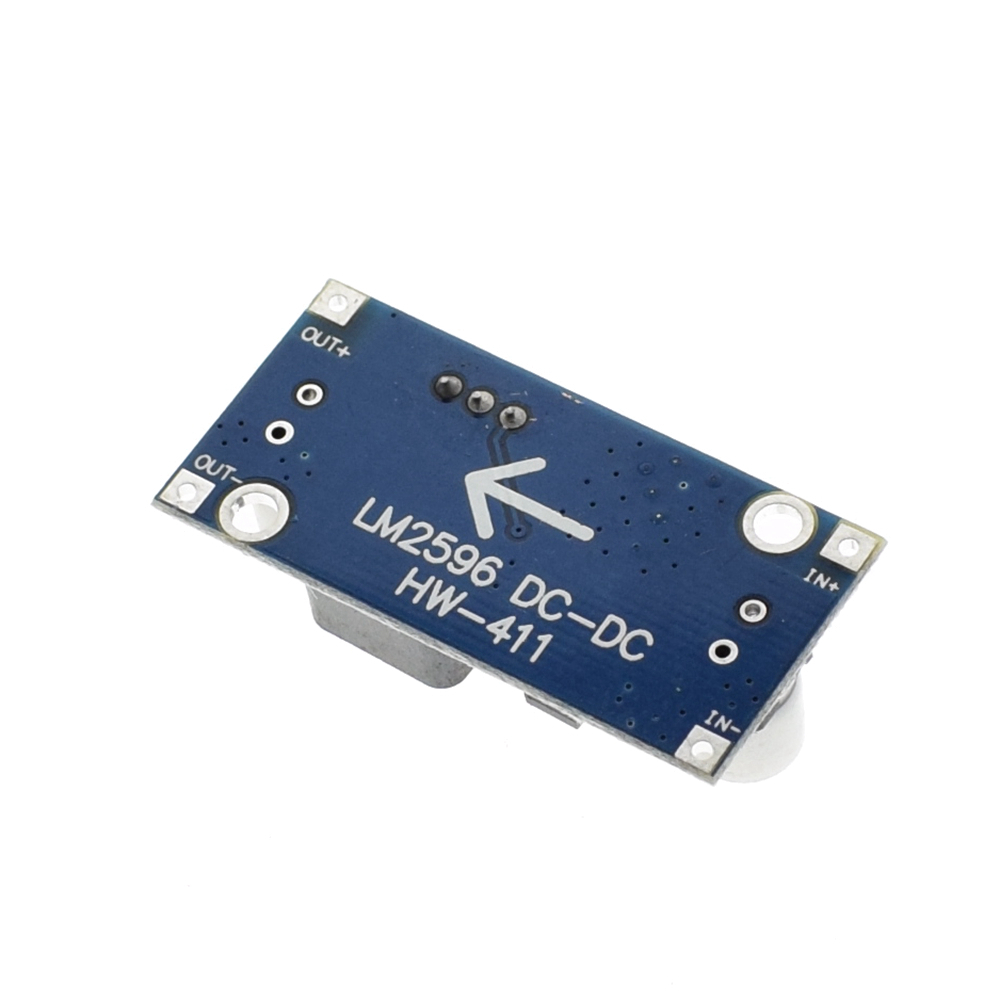 LM2596S DC-DC 3.6-46V 3A adjustable step-down power Supply module With reverse connection protection 5V voltage regulator
LM2596S upgrade!Increase the input with reverse connection protection, plus or minus the reverse would not burn module, strengthen the quality of the inductance, increase the service life of the product!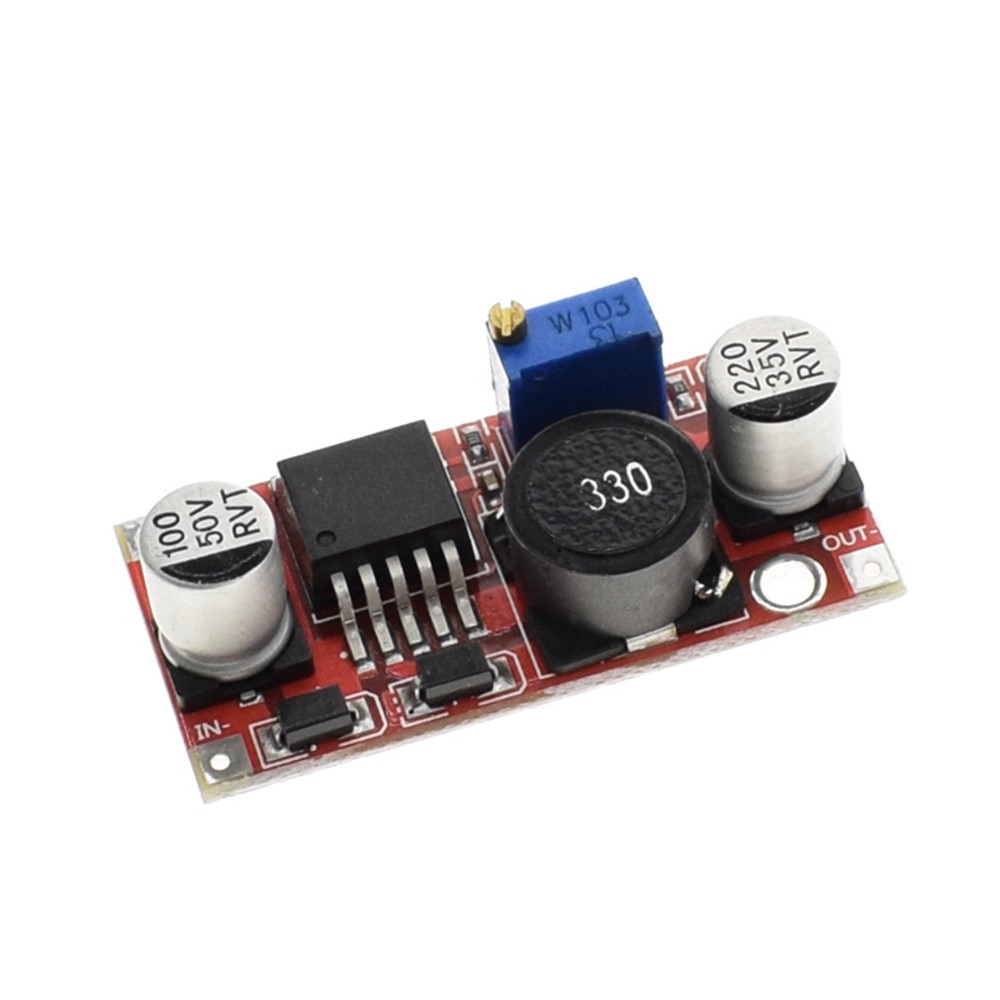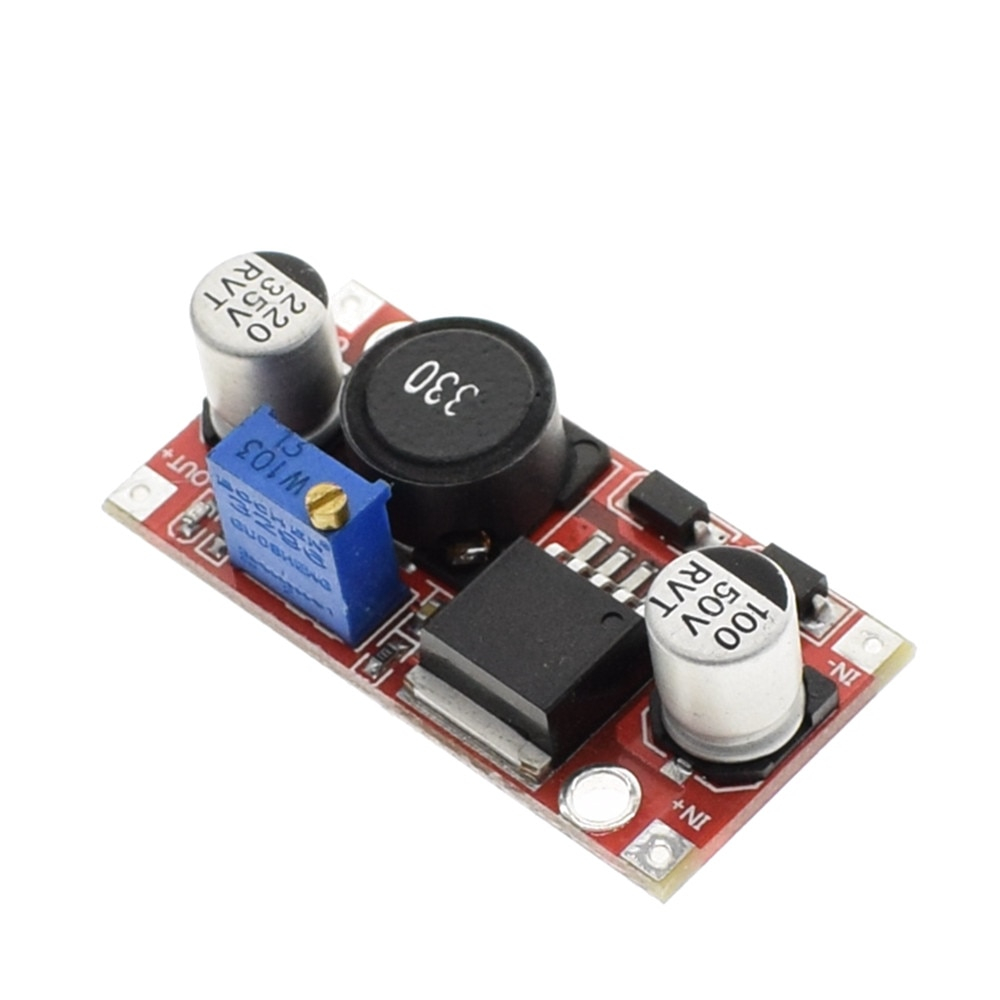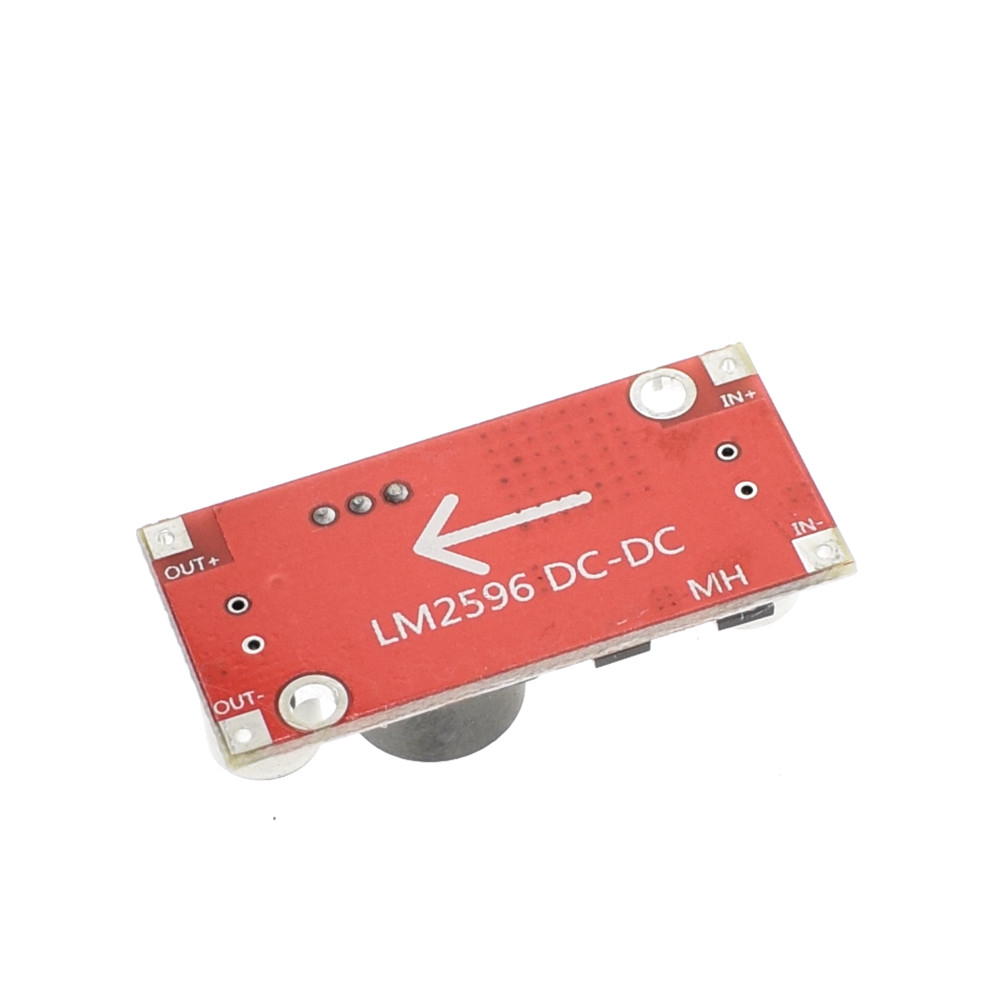 Specifications:
Module property:Non-isolation buck
Rectification mode:Non-synchronous rectifier
Input voltage:3.6V-46V
Output voltage:1.25V-35V
Output current:Rated current is 3A,
Conversion efficiency:92%( highest )
Switching frequency:65KHz
Output ripple:30mV( maximum )
Load regulation:±0.5%
Voltage regulation:± 2.5%
Work temperature:-Minus 40 degrees – 85 degrees
dimension:43mm*21mm*14mm(L*W*G)
Using the tutorial:
1. Plugged into a power supply (3-40 v), the power indicator light is lit, the module to work properly.
2. Adjust the blue potentiometer knob (generally booster clockwise, counterclockwise step-down) with a multimeter monitoring the output voltage to the voltage.